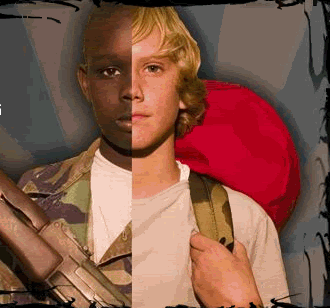 Many people know about the more publicized genocide in Darfur and the past genocide in Rwanda thanks in part to the movie starring Don Cheadle. However there is yet another atrocious situation happening in another part of Africa, this time in Uganda.
In Uganda children as young as five years-old are being abducted and forced to fight in the Lords Resistance Army. They fight a war that has been going on for more than 20 years and it shows no sign of stopping unless forces from outside the country take action.
There's been a growing movement to bring awareness to the situation in Uganda, including one here in Orlando. Today over 130 cities are participating in the Global Night Commute, an event coordinated by the filmmakers that made the documentary Invisible Children. Tonight thousands will commute and converge in urban areas nationwide in order to mimic the nightly commute the thousands of Ugandan children are forced to make each night. The event is meant to bring awareness to the crisis and hopefully raise funds to aid in the struggle to help the children of Uganda.
The Orlando Global Night Communte will take in Trotters Park at 2701 Lee Road at 7 p.m. Participants are encouraged to bring a sleeping bag, a flashlight, and whatever art supplies they will need to participate in the letter writing and art projects that are going to take place.
For more information go to the Invisible Children website.