Rodney King!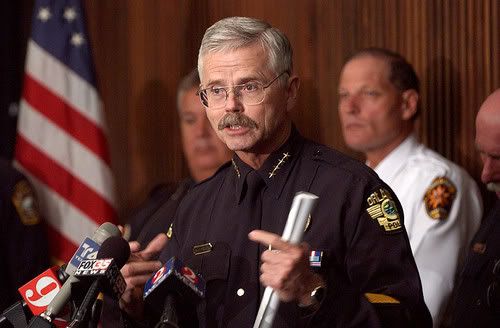 (BOBBY COKER/ORLANDO SENTINEL)
Black leaders want police chief to resign
Oh shit. Does anyone else feel like this might end up being the start of some serious racial tensions here in Orlando? Then again, I wouldn't mind if a few McDonalds and other terrible corporate entities were to get burned down in some healthy rioting. You know, it'd be sort of like clear-cutting for businesses. It would clear the way for new businesses to emerge and grow*.
*I'm totally kidding so please don't start a "how dare you condone rioting and violence?" thread. This could actually end up taking a turn for the worst. Lighten up people, literally and figuratively.